President Muhammadu Buhari broke his Ramadan fast last night by playing host to members of the business community at his Presidential Villa,Naij reports.
Those in attendance included high ranking businessmen such as Aliko Dangote, Femi Otedola, Tony Elumelu and Wale Tinubu.
While addressing the business leaders, Buhari assured them that he would make Nigeria a self-sufficient state in rice production within the next 18 months.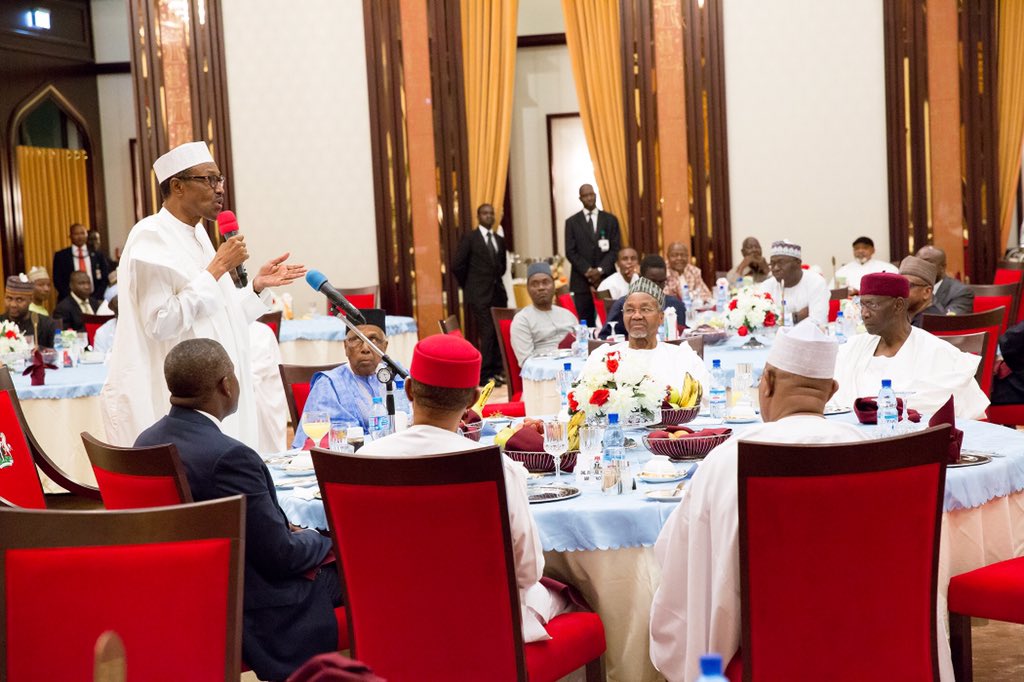 On the devaluation of the naira, Buhari stated that he is not yet convinced that the benefits outweigh the drawbacks.
"What do we derive from that, how much benefit can we derive from this ruthless devaluation of the naira?
"I'm not an economist neither a businessman, I fail to appreciate what is the economic explanation," he said.