A second night of protests in the US against President-elect Donald Trump has turned violent in Portland, Oregon.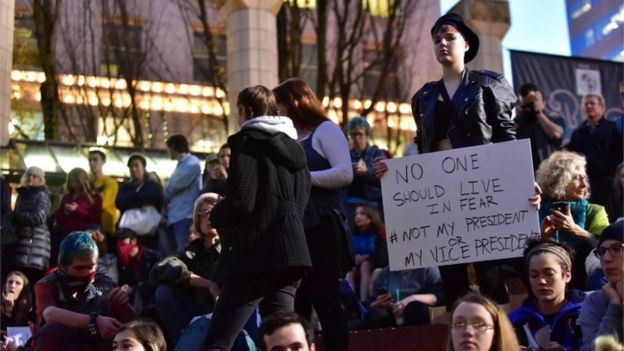 Several thousand demonstrators gathered in the centre of the western city. Some smashed shop and car windows, threw firecrackers and set rubbish alight.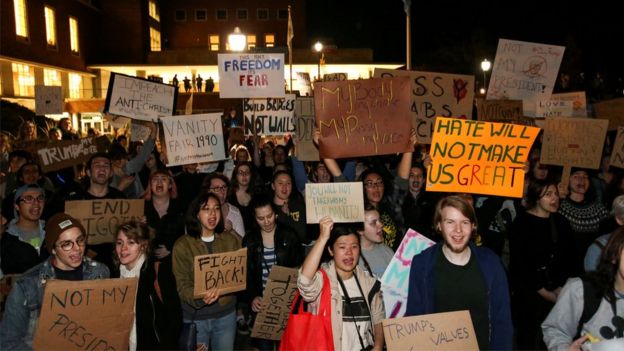 Police declared a riot and arrested 29 people. Protests in other US cities were smaller than on Wednesday.
After blaming unrest on "professional protesters", Mr Trump tweeted to commend their "passion" for America.

"Love the fact that the small groups of protesters last night have passion for our great country," he wrote. "We will all come together and be proud!"
In his earlier tweet, he had accused the media of inciting the protests.
The protesters, mainly young people, say a Trump presidency would create deep divisions along racial and gender lines.
Police in Portland accused some demonstrators of carrying bats and arming themselves with stones. Objects were thrown at the police, who responded with pepper spray and rubber baton rounds.
The state of Oregon voted 51-41% in favour of Democrat Hillary Clinton in Tuesday's election.
Mr Trump met President Barack Obama at the White House on Thursday.
BBC