US President Barack Obama is holding talks with close ally Angela Merkel on a last visit to Germany before he hands the job to his successor, Donald Trump.
As he arrived in Berlin late on Wednesday, Mr Obama and the German chancellor issued a joint statement strongly defending globalization.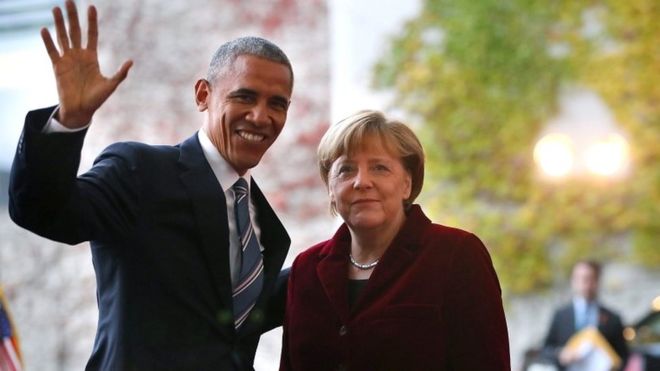 They said that with the global economy developing faster than ever, co-operation between nations was vital.
Mr Obama is meeting other European leaders before he leaves Berlin.
He is expected to hold talks with UK Prime Minister Theresa May and the leaders of France, Italy and Spain on Friday before he flies on to Peru.
Read more on BBC