Kanye West is reportedly back at home more than a week after he was admitted to hospital with exhaustion.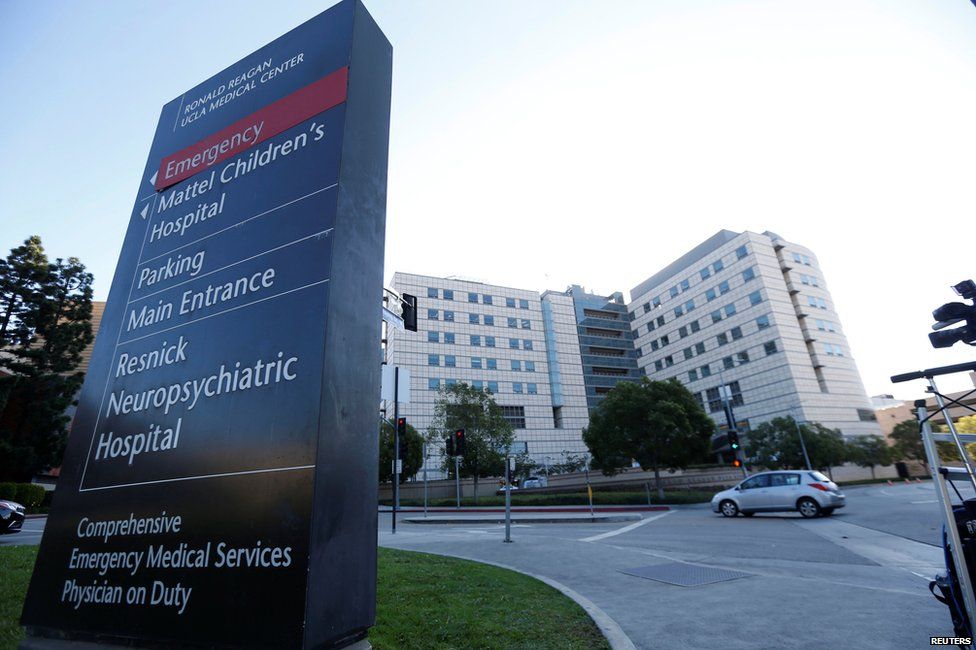 Kanye West was cared for at the Ronald Reagan UCLA Medical Centre in LA
According to multiple reports in the US, the rapper left UCLA Medical Centre in Los Angeles with wife Kim Kardashian and his doctor, Michael Farzam.
The 39-year-old was admitted to hospital last Monday suffering from "temporary psychosis due to sleep deprivation and dehydration", said TMZ.
People magazine quoted a source saying he was "home, getting some rest."
Meanwhile, both CNN and the Los Angeles Times reported that Kanye West had left the UCLA Medical Centre.
The Los Angeles Police Department (LAPD) responded to a report of a disturbance last week but later said it was a "medical emergency".
The rapper was admitted to hospital a day after he cancelled his Saint Pablo tour after a series of rants on-stage.
Read more on BBC