Thaad is Terminal High Altitude Area Defense.
Shoots down short- and medium-range ballistic missiles in the terminal phase of their flight.
Uses hit-to-kill technology – where kinetic energy destroys the incoming warhead.
Has a range of 200km and can reach an altitude of 150km.
US has previously deployed it in Guam and Hawaii as a measure against potential attacks from North Korea.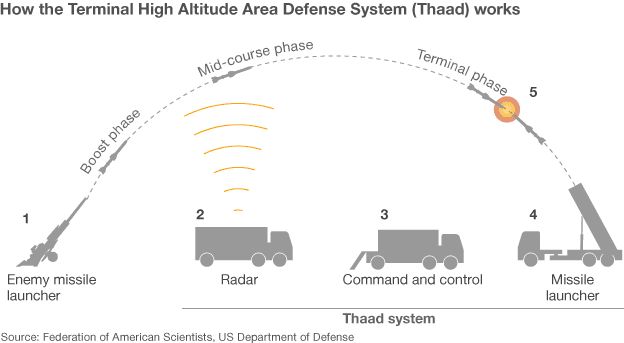 BBC