Oprah Winfrey is fully embracing her "best body."
For the first time ever, the lifestyle guru posed with nine regular women for the April cover of O Magazine in the name of living their healthiest lives.
"This month I join forces with a legion of women, all of us declaring a win-win for our bodies and ourselves," Winfrey, 62, says. "Because I know this for sure: With age comes the understanding and appreciation of your most important asset, your health."
It's all part of her new-found approach to losing weight.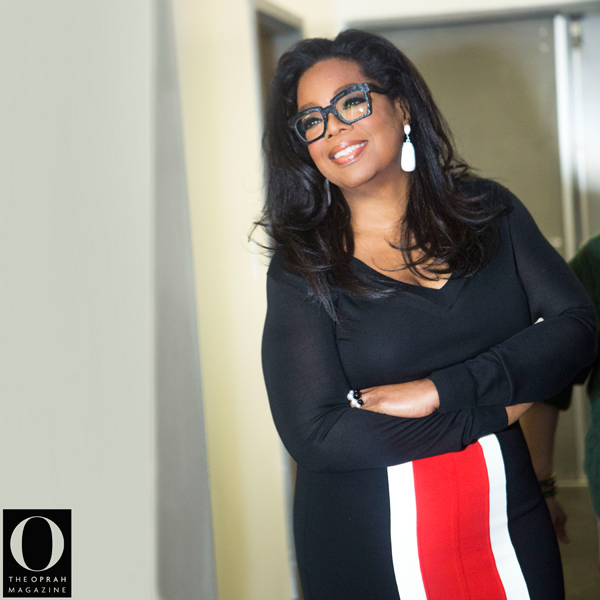 "Gone, for me, are the days of wanting to be thin to fit into anything other than my best body and best life," she says.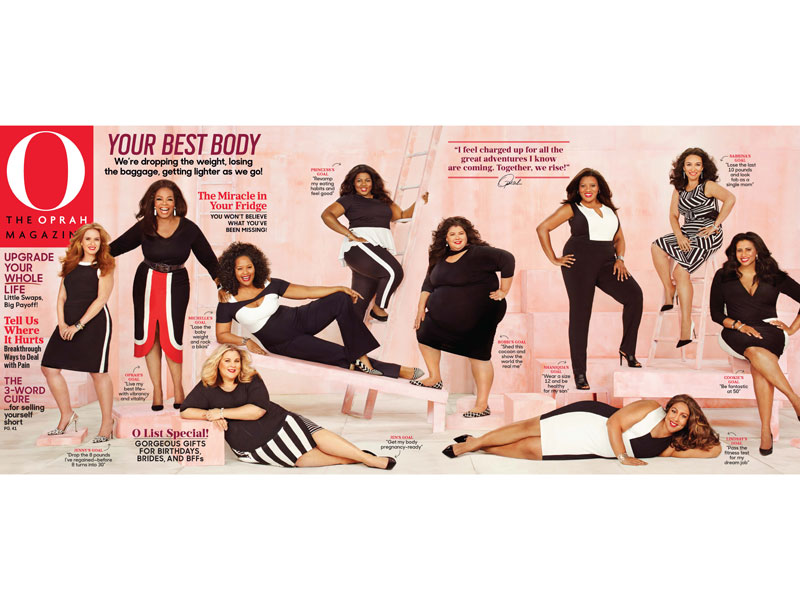 Winfrey, who became a part-owner of Weight Watchers in October, announced in January that she's dropped 26 lbs. since starting the program – all while indulging in her favorite food: bread.
She previously said that the program has helped her completely change her mindset about weight loss.
"Every other time I've ever gone on a diet, I've gone on a diet and then gone off the diet, because I had gotten to the weight I'd wanted to be," Winfrey said in a private call with Weight Watchers members in January. "The difference is, I've made the shift and this is the way I'm going to live for the rest of my life."
And in February, she stepped out in a red-hot dress that flaunted her weight loss progress.
Alongside her companions on the three-fold cover, sponsored by JC Penney, Winfrey says she's excited about the changes she and her fellow cover stars can make. "I feel vibrant and charged up for all the great ventures and adventures I know are coming."
"Every day offers a new chance to embrace the wonder of being alive," she says. "And believe me, I do. I pay attention to the tiniest things … Another spring, new life. Nature changes herself yet again."
"We can change ourselves, too—blossoming into better habits."
People.com