No more freaking out about turning on those stupid push notifications, y'all.
Today Instagram users actually have a reason to celebrate.
In an announcement on their blog, the social site noted they will be introducing 60-second video for all of us to enjoy.
The site mentioned the capability to post longer vids will begin rolling out today and become available to everyone in the months ahead.
Forget all those worries about your Instagram timeline change and bask in the joy of this legit new update.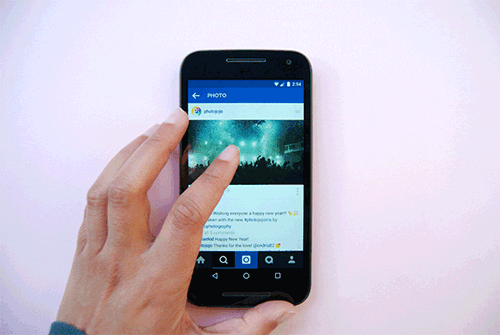 The social site also said they will be bringing back the ability to make videos from a variety of clips on your camera roll if you are an iOS user.
This feature will be available this week when you update your Instagram to iOS version 7.19.
"This is one step of many you'll see this year," Instagram said about their new feature.
So mysterious. See, you guys! Sometimes change isn't all that bad.
What do you think of the new 60-second video feature? Share your thoughts in the comments!