Natalie Portman's red carpet style never disappoints.
The Oscar winning actress took to the 6th Beijing International Film Festival in China's capital — and brought her elegant style along with her.
Portman, 34, donned a patterned, floor-length gown that featured a plunging neckline and black sash at the waist. she topped off the look with a simple, sleek up-'do, sporting a middle-part.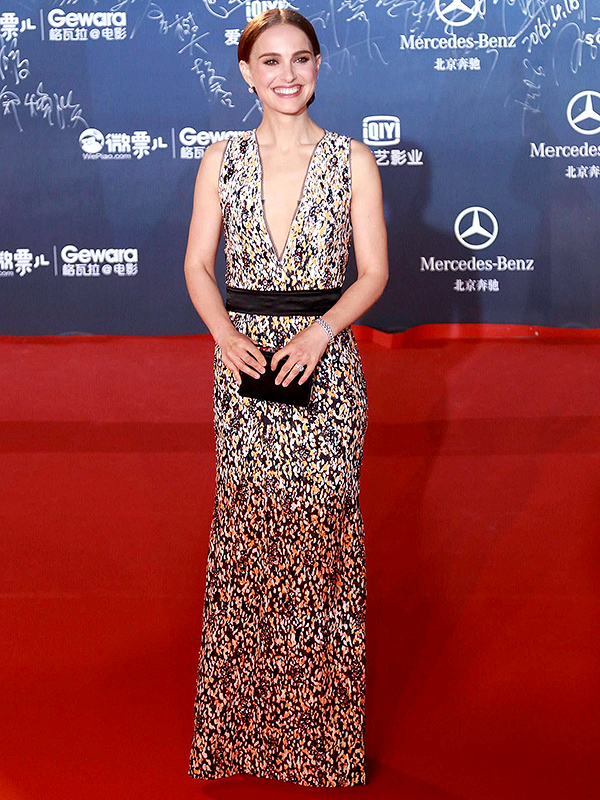 The actress has a loyal following in China, according to The Hollywood Reporter, and was slated to introduce a special screening of her directorial debut, A Tale of Love and Darkness.
The Thor actress has been keeping busy, with a number of movies slated to be released this and next year. Last month, Portman gushed to PEOPLE about her 2015 film Knight of Cups, saying that her costar, Christian Bale was "fun" but "sometimes scary" to work with.
"Christian would do surprising things all the time," Portman told PEOPLE of her first time working with Bale. "It's fun to watch — and sometimes scary, like when he's, like, diving off a dock into the ocean when you don't expect it in the middle of a scene.
"But he also keeps everything feeling very alive and spontaneous. It was really a fun, unusual experience."
People.com